AR 3S was formerly known as ARES.
The "Hand Pose Capture" allows
to take snapshots of the user's hands in order for displaying them as an object in the AR 3S workspace.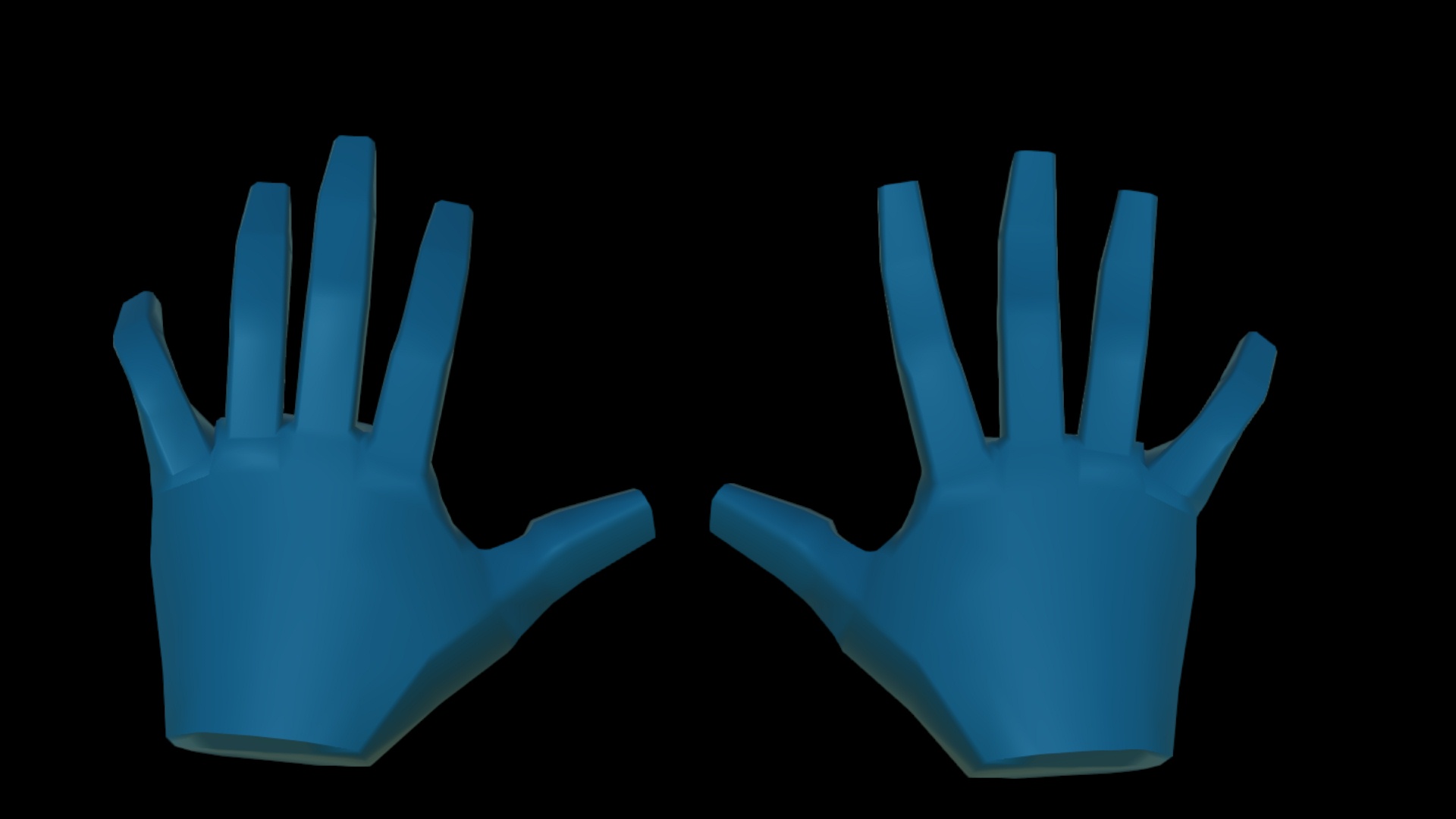 Once you have started AR 3S access the "Main" menu and go to "Tools". An array of features will be displayed, from which you can choose from. Press on "Hand Pose Capture" to activate this tool.
Options Available
Capture

As soon as the "Capture" button is pressed, the user can move their hand/s into the desired position and after the preset countdown, a snapshot is taken that shows the hands as blue meshes in the workspace.

After a capture has been taken, the object is displayed within the list inside the "Hand Capture" menu.
The name of the object is composed of the handedness and how many objects of the same type were already generated (e.g. Right Hand(1), Right Hand(2)...).
To delete the hand mesh, press the button next to the name of the object in the "Hand Capture" menu.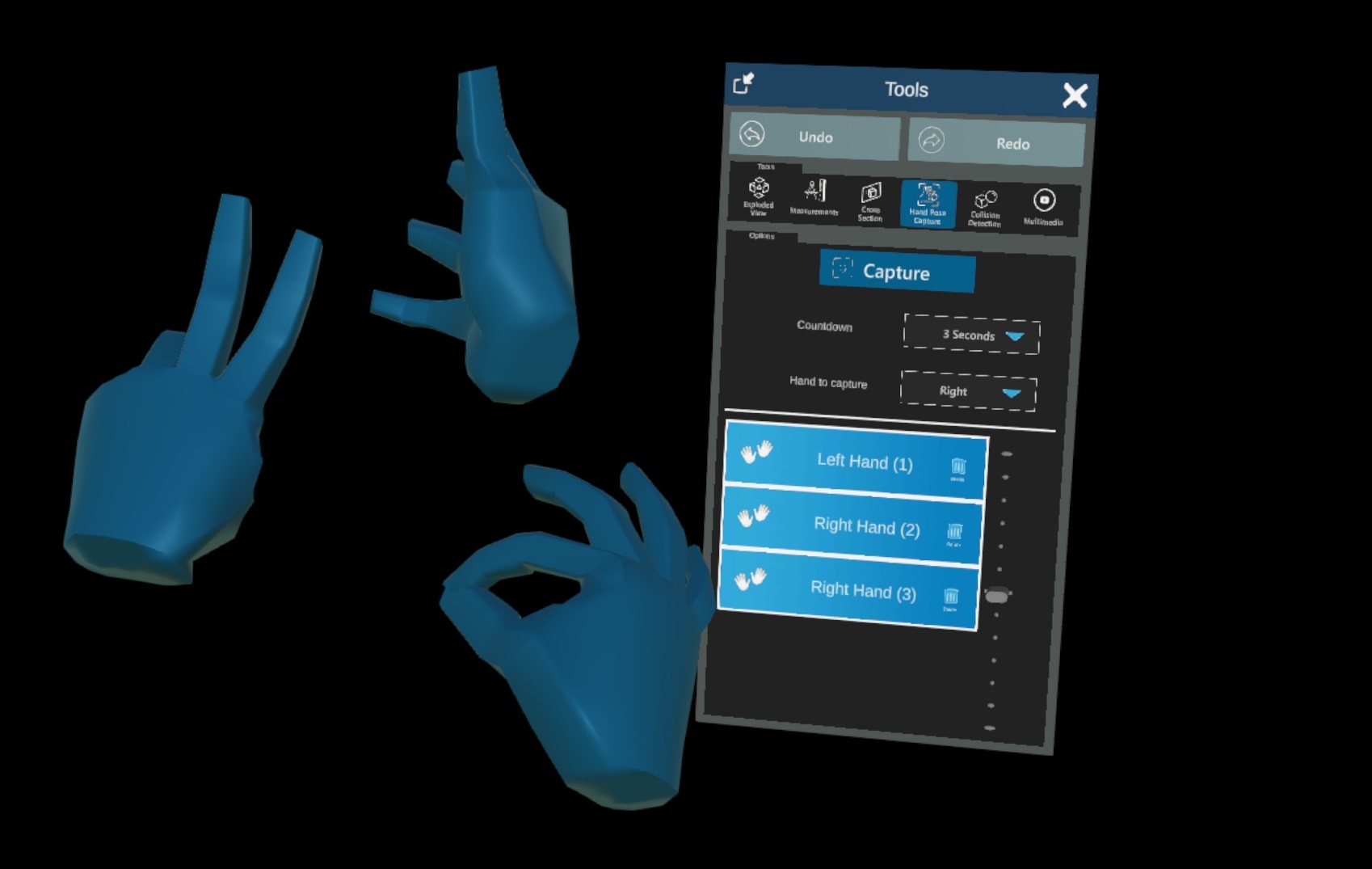 A maximum of 5 instances of hand meshes can be active in the workspace at the same time. When this number is reached and a new capture is started, the user receives the notification "Only 5 instance of hand mesh is allowed".

The hand meshes do not behave like the 3D objects that are known from AR 3S' file upload. They cannot be manipulated (scaled, rotated, moved) or saved in an AR 3S space. They are also not displayed in the "Hierarchy" menu.
Countdown

Here you can set a countdown in which time span the hand capture should be performed.
The countdown gives the user enough time to position the hand/hands as desired after pressing the "Capture" button.
Press the arrow next to the countdown value to open the drop-down menu and select the preferred value.

Available time values are "3 Seconds", "5 Seconds" or "10 Seconds". The default value is set to "3 Seconds".

As soon as the "Capture" button is clicked, the capture should be carried out in the selected time, while digits are displayed and counted down in the viewing area at one-second intervals.
Hand to capture

Here you can select which hand or whether both hands should be captured.

It is possible to choose between the options "Left", "Right" or "Both".